Research & Development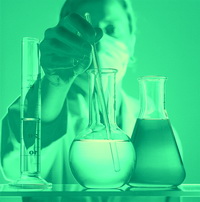 ELHOSSARY 's R&D department is constantly working on new research as well as further personalization of the products and our corporate philosophy is founded on tireless dedication to finding the perfect working solution. This is evidenced by our development and adaptation of polymers and their derivatives to a range of applications following the specific requests of semi-finished plastic processors and end users.
However, our team of qualified technicians is not limited to coming up with solutions to current needs but is also able to predict which needs will become larger over time. The development team constantly monitors the tendencies and movements of a market which is characterized by a steady need for innovation.
laboratory is equipped to respond fully to the processing and application needs of those products under development and their conformity to international standards. ELHOSSARY is particularly dedicated to finding new products with low environmental impact; this is achieved by carefully selecting raw materials, eliminating heavy metals and the use of compounds that do not contain halogens or alifatic plastificants